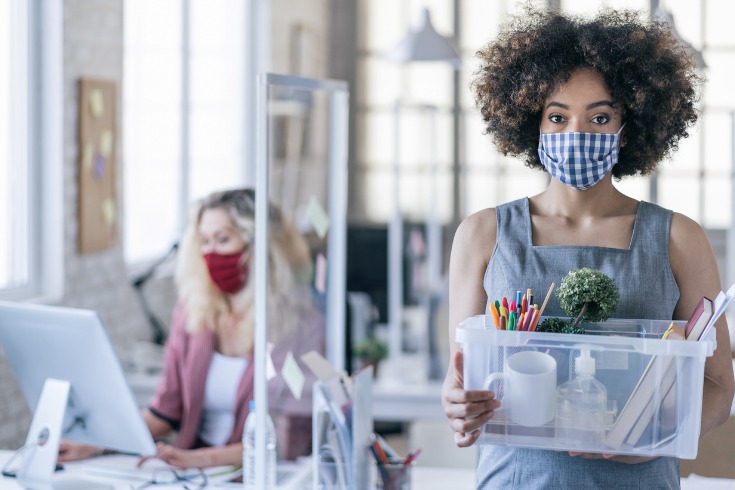 Moving out of a home where you've lived for many years can be hard, and starting a new life in a smaller space makes this significantly harder.
The amount of goods you can accumulate when living in the same place for many years can overwhelm you once you start moving out.
Thinking about how you will fit them all in at your new home, making plans and coming up with different solutions only to find out that it is still not enough can be exhausting.
Instead, you can help yourself by eliminating everything you don't need or use to make the most of your new place.
Declutter and Purge
The easiest way to downsize is to eliminate everything you do not need or use.
A chair that is broken but part of the set? Outdated electronics, but you still may need them for spare parts? A collection of glasses where one is missing, so you never use them but still keep them around?
We all know of many examples of items that just take up space without us ever using them. That's why moving house is the ideal opportunity to get rid of those possessions for good.
Divide Your Possessions Into Piles
In downsizing your possessions, you must be as objective as possible. There is only a little room for sentimentality in this process. Nevertheless, you should keep what means the most to you, but your criteria should be rigorous.
Start with the things you neither need nor care about.
Divide them into four piles: donations, friends and family, trash, and recycling. In the donation pile, put things that you don't think your friends and family will ever use but that will be useful to someone else.
In the friends and family pile, put things that someone specific around you would want. In the recycle pile, put things that are not suitable for donation but can be recycled. And the trash pile is obvious. There, you put everything that does not go to the other three.
Work Room By Room
Start with the easiest room. For some people, downsizing may be a mentally trying event. By starting with the room with the least sentimentality, you can slowly build up the courage to tackle the areas that may cause the most heartache when deciding what to separate.
The kitchen is the easiest room for many people to begin the process. Since most people use it daily, it's easy to identify what you haven't used in over a year. Think about what you need and what you don't need. A smaller house means a smaller kitchen.
Consider taking just one item if you have more than one of a particular type. If it hasn't been used in over a year and isn't valuable dishware you set only during the holidays, it may be worth donating.
If you have items you love but don't need, they are perfect for giving to friends and family.
As you finish the kitchen and move on to the next room, the piles in each room should become easier and easier to handle. Once you've cleared out one room, you'll better understand what you need and can live without.
Consider a New Lifestyle and Plan Ahead
Decluttering and downsizing can be stressful. That's why starting the process months before you plan to move gives you more time to pace yourself: aim for one week per room, and if you move earlier, you can finish ahead of schedule.
If you have a lot to organise, the items to donate or give away may be a lot. Clearing out one room at a time will allow you to clean up where you need to before moving on to the next room.
That way, you can avoid a massive pile and feel overwhelmed trying to get from home to your final destination.
This will also help you imagine your new life, one without so many items lying around. Often, such change gives people the extra courage to leave behind bad habits and focus more on what they appreciate.
Set Your Priorities
Finally, pack your belongings based on your priorities. Put the must-haves, such as cookware, small appliances, technology, and clothing, in the highest-priority box. In the second box, put things you use but don't need; in the third box, put stuff you love but don't need.
When you arrive at your new home, unpack the first set of boxes first.
This process will help you become familiar with your new home. Next, unpack the second set of boxes at your own pace. Once done, you may have to start weeding the third box.
Hire a Moving Company
Once you have everything ready, consider opting for removals specialist services. You still have much to do to get into your new home, and professional assistance can save you a lot of effort.
Moving house is associated with a lot of time spent packing, loading, transporting and unloading your belongings. A moving company can help save all that effort.
Since you have already reduced the amount of stuff you will be moving, the price for the service will also be lower.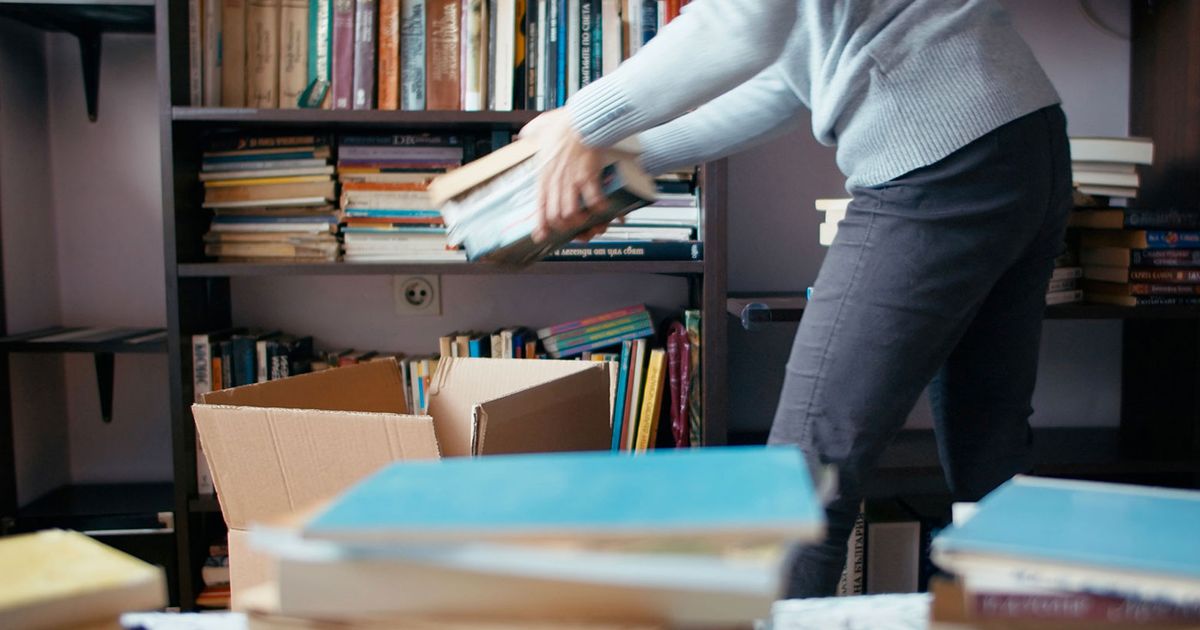 Donate Furniture to Charity
If you have big old furniture that is not multi-functional but is still in good condition, you may want to replace that.
Consider donating any items already present in your new home or you want to replace them with more modern versions.
Chairs, tables, and beds are always needed; charity organisations will happily accept them. You can also get a receipt for donating, so you can use it for deductibles.
Consider Storage Space as a Last Resort
If you still have items you want to keep, despite not using them regularly but don't have the space for them in your new home, you should consider using storage.
If you plan to hire a removals company to assist you with the move, you may also want to explore their storage options. In many cases, you can get a better price when using more than one service.
You can also take a walk around your new neighbourhood. With the increase in demand, there is a high chance that you will find a storage facility in close proximity with constant access to your belongings.
Conclusion
Decluttering a lifetime of belongings is a lot. Going through your memories and deciding what to keep and get rid of will be exhausting, so don't hesitate to contact a friend for help and moral support.
Don't get stuck with unnecessary items which will overwhelm your new place. Instead, ensure that you donate or gift them, so they can continue to serve people who will actually use them.
Throw away and recycle everything that no longer serves any purpose, and look forward to organising your new home as you always wanted it to be. Even if it is smaller, you may find it much more spacious without all the stuff lying around.