Finding a new home can be stressful, considering how there are so many parameters to take care of. But, what's even more stressful is packing stuff before shifting. Especially if this is your time changing houses, it is normal to not know where to start. There are plenty of things to do when moving to ensure the process happens smoothly without hiccups.
Sometimes, cleaning the new house also becomes a factor if you are moving to a rented property. After all, the last thing you want to do is clean someone else's grime just after moving in. So, hiring a cleaning service is the way to go. Letting professional cleaners do the cleaning will remove half of your hassles.
Now, coming back to your old house, what are the things that need to be followed before moving out? Well, find them in this article.
Sort Out Your Possessions
Only when moving into a new house do people get to find how they have so many unnecessary things here and there. Therefore, sorting out possessions and deciding what stays and what doesn't is essential to plan beforehand. Relocating every piece of earthly possession will be a costly ordeal and quite difficult too.
So, what people should do is shortlist the things that are the most important. One can create a floor plan for the new house and figure out what fits in. While shortlisting, ensure that you pick items based on their functional, sentimental, and financial values. Take only the things that you need and want the most.
Finalize the Moving Inventory
Once deciding on the final list, creating a moving inventory is the next step. One must ensure having an extended and detailed list of every item that needs to be relocated to the new home. Include their numbers, types, features, estimated value, current condition pictures, and other things like warranty, quality certificates, etc.
This moving inventory will help you estimate the approximate cost of the shipment. Besides, it will also ensure that you keep better track of your belongings.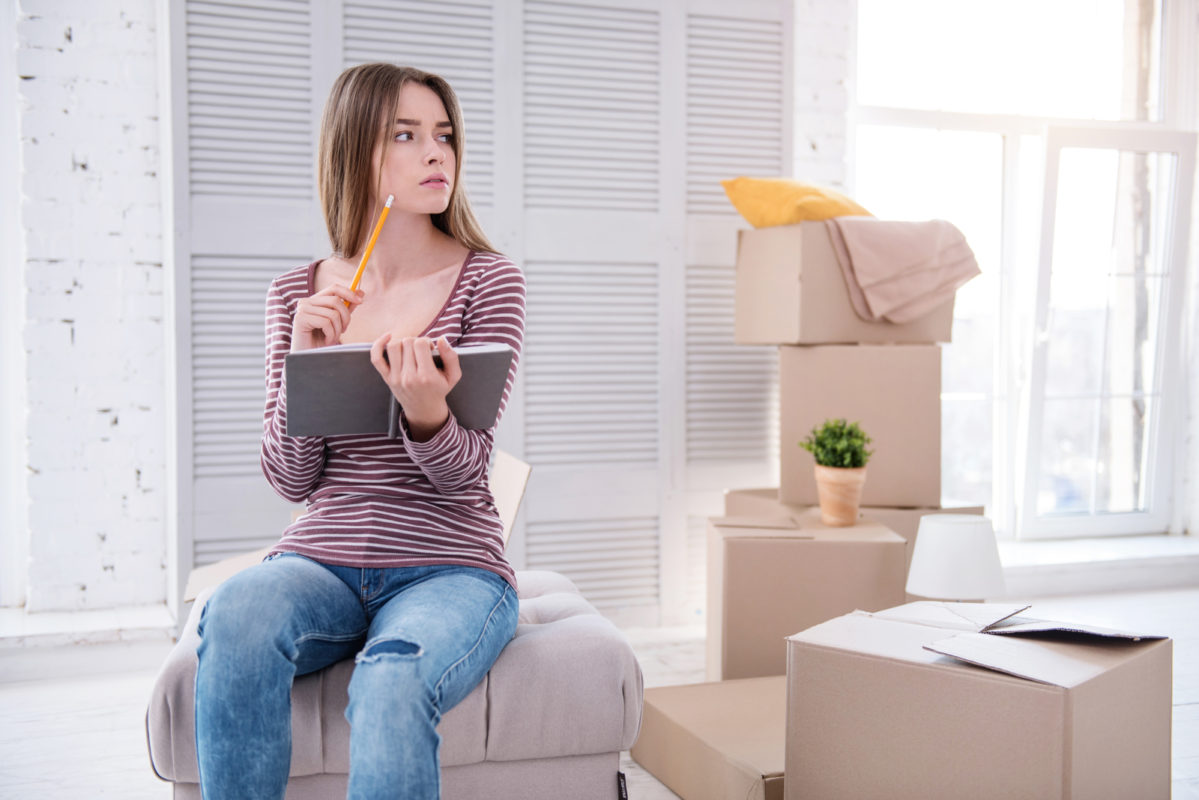 Take Safety Precautions for Pets/Kids
Families with pets and young kids should take extra care when moving out. It will be a new environment for them, so it is critical to ensure that there aren't any hanging outlets, sharp edges, open doors, or windows. Besides these, it is also necessary to ensure that there aren't any moving hazards that might threaten the pet or kid.
Don't Compromise with Cleanliness
Especially if you have pets or young kids, guaranteeing cleanliness is more than necessary. During packing and moving, your old house looks nothing less than a mess. And regardless of whether the new one is a rented property or first-hand, it seldom is anything less than dirty, soiled, and unclean.
Therefore, families need to make sure that their properties are sanitized and clean and make a safe place for pets or kids. For this, the best solution is to take professional help from cleaning companies.
Final Words
The list of the probable things to do when moving is pretty endless. After all, changing houses is one of those big moments in your life, where you need to focus on every little thing to ensure a smooth shift. In this case, the best thing to do is get help from families and friends. It will help you keep track of things.