Expatriates in Dubai have many housing options. After all, Dubai has a housing supply glut.
According to Knight Frank, a real estate consultancy firm, around 62,000 new homes will be added to Dubai's housing inventory in 2021 and approximately 63,500 more will be added in 2022. Add these to the number of homes already in the market, and it's no wonder rental prices in Dubai are 30 per cent lower than they were in 2014.
Even with the wealth of options, some neighbourhoods are in higher demand than others. For instance, the Marsa Plaza rent or buy option in Dubai Festival City is one of the most popular, as evidenced by its high rental prices.
Based on data provided by Property Monitor, the average residential rent of Dubai Festival City apartments in October 2021 is almost twice the median apartment rental in the emirate. Dubai Festival City is also one of the top four properties in terms of average residential rental prices.
Why is Dubai Festival City so popular?
Although it is one of the premium residences in Dubai, rent in Dubai Festival City can be as much as 22 per cent less than other top apartment options. In other words, by choosing to live in Dubai Festival City, you get the best amenities and conveniences at a relatively substantial discount.
Specifically, the following factors make Dubai Festival City popular among expatriates looking for a place to live in Dubai City.
1. Proximity to the Airport
Dubai Festival City is only 10 minutes away from the Dubai International Airport. This is an important consideration for expatriates who may need to be constantly travelling for business. Dubai is a beautiful metropolis, but the traffic can be extremely rough, especially during rush hours.
Therefore, if you often need to travel or if you need to be constantly at the airport to fetch company personnel or take care of company cargo, Dubai Festival City makes an ideal base for you.
2. Proximity to Festival Tower
If you need to open an office in Dubai, too, you'd love that there's an office tower – Festival Tower – located right in Dubai Festival City. It's a five-minute drive from Marsa Plaza to Festival Tower. Imagine spending only a few minutes in your daily commute to work.
3. Proximity to the Mall
There is a huge mall inside Dubai Festival City. It's the Dubai Festival City Mall, and it is one of Dubai's premier shopping destinations with over 400 outlets, including Zara, H&M, Coach, and the UAE's first IKEA. Imagine how convenient it is having all of these shops close to where you live!
The mall is barely four minutes away by car from the Marsa Plaza apartment tower. You can even walk to the mall in the early evening or when it's not so hot.
4. A Multitude of Dining Options
The mall comes with plenty of dining options, including restaurants and cafés. Some of the more popular options are Al Fanar, Eataly, Chili's, Texas Roadhouse, Café Bateel, Galitos, The Cheesecake Factory, Paul, and P.F. Chang's. Add to these the many options in the food court.
The hotels in the neighbourhood also come with fine dining options, including Pierre's Bistro, headed by none other than the three Michelin star chef, Pierre Gagnaire, and located at InterContinental Dubai Festival City.
Other hotel restaurants worth checking out are Vista Restaurant and Terrace, Mezzaluna, Karam Al Bahr, Anise, Choix Patisserie and Restaurant, Skyline Lounge, The Deli Café, Belgian Café, Zaytoun, Sirocco, Zeste, Joe's Backyard, and Z Garden.
You really won't have to cook at home if you don't want to do so. You can also be sure there's something in Dubai Festival City to suit the palate of visiting friends, colleagues and family.
5. Variety of Recreation Options
When the sun sets, you can hang out with friends at one of the neighbourhood pubs and lounges that serve wines, spirits and cocktails.
For family entertainment, you can dine by the Festival Bay or find a restaurant with a terrace facing Festival Bay and catch one of the IMAGINE fountain shows. The lights, lasers, sounds, and special effects make IMAGINE genuinely one of the most spectacular fountain shows in all of Dubai.
IMAGINE plays hourly after sundown until 11 pm, so you just need to catch a seat with a good vantage view of the bay to enjoy it. Stay long enough, and you can even catch all of the shows.
Fitness buffs won't lack places to train, either. Dubai Festival City residents have access to a fully-equipped gym, swimming pool and other fitness facilities at Al Areesh Club, the community's sports and fitness club. Onsite are an aerobic studio, a multipurpose court, racket sports, and an all-weather hard court.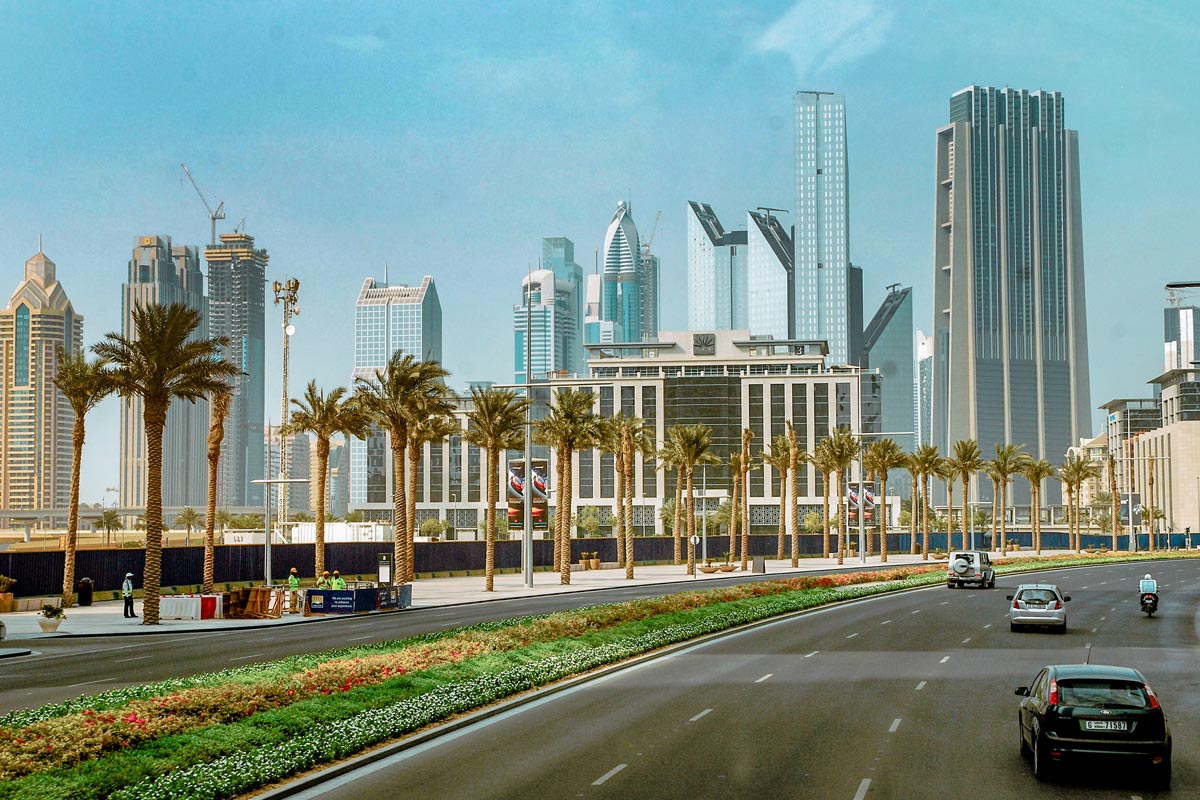 The following are some of the other recreational and entertainment facilities available at Dubai Festival City:
Bounce – a freestyle terrain park
Bricobilandia – a toy city made of bricks
Dhow Rides – a traditional dhow boat ride
Dream Aero – a flight simulator
Fabyland – a gaming arcade
Novo Cinemas – a state-of-the-art movie cinema
Stay and Play – a dedicated play area for kids
6. Accessibility to Public Transportation
Since Dubai Festival City is a tourist and lifestyle destination in Dubai, it is very accessible to public transportation. There are lots of taxis, especially at the mall. There are water taxis and public buses, too.
Moreover, the Creek Metro Station is only 5 kilometres away. To get to other parts of the city, you can take a taxi to the Creek Metro Station and proceed from there.
7. Modern Conveniences
Residents also enjoy many modern conveniences such as the electric car charging station, the nol public transport card charging station, the trolley valet service, the valet parking service, and the EZ taxis for convenient shopping.
Moreover, the Al Areesh Club has a supermarket, beauty salons, a dental clinic, a playground for kids, and a pharmacy.
Moreover, expatriates with young children will surely appreciate the fact that there are two international schools in Dubai Festival City: Deira International School and Universal American School.
The Perfect Address in Dubai
Dubai Festival City is an upscale master-planned community that offers excellent value and a slew of amenities and conveniences.
Here, you'll have a mall, an office tower, hotels, and various shopping, dining and entertainment options located nearby. It has everything you would ever want and need (and more) in a residential community.