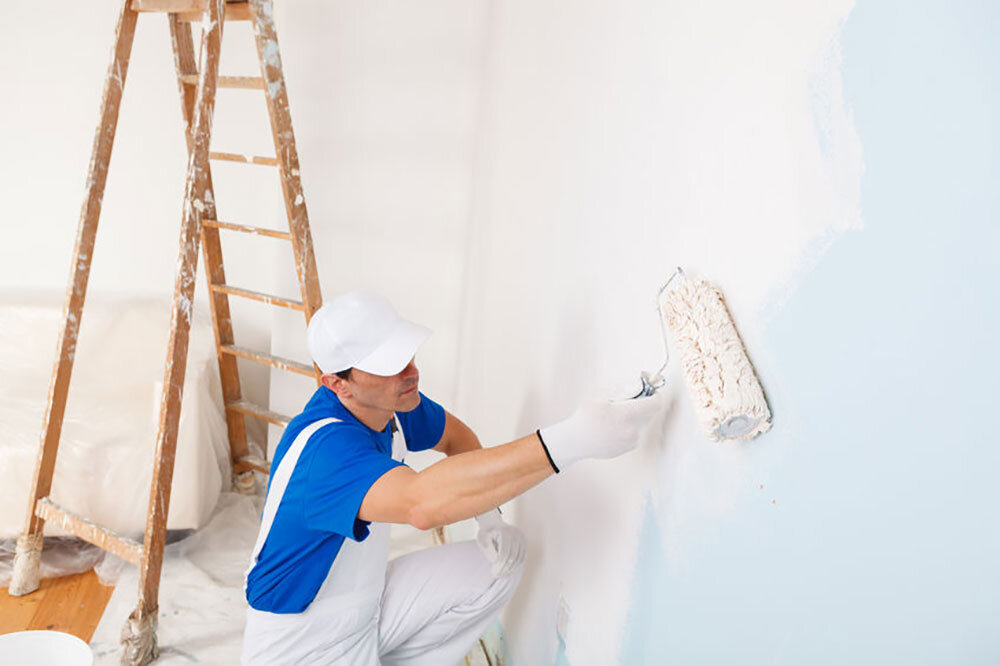 You've chosen to work with an expert painting professional for a job at your corporation or organization. Whether you've contracted this work out prior to or not, finding an expert and skilled commercial painting contractor can be a daunting task. What elements are essential when starting the hiring process? If you take the time to look at a few factors, it may be much easier for you to see the best option. Not all painters are equal; some are much better than others. If you hire the wrong one, you could cause yourself a whole bunch of problems that you could have avoided in the first place.
Look For Good Qualities
A few things to ponder before you begin your search are the kinds of qualities that would best suit your quest. Qualities like customer service and attention to detail can go a long way. When you interact with a person that is going to do work on your business, you want to be sure that they will deliver a great paint job, as well as be courteous and have skills. Interview each potential contractor and ask them questions about how they do their work and how long it usually takes them to finish a job. Ask them what they would do if they spilled a bunch of paint on your carpet. The way that they answer these questions will determine the way that they will treat you as a customer. If you run into a contractor that wants to take shortcuts and keep the money for themselves, you might want to look elsewhere for your professional.
Professional Network
A great painting company in Sacramento has this advice; Make the most of your networking circle. You might have an individual whose opinion you value that has employed a painting specialist in the past. Using their experiences might permit a more effective outcome with your choice of a painting specialist. If you do not have this luxury, begin by examining the alternatives offered to you. Expert painting contractors provide varying levels of services; however, their experience level and knowledge of your particular project can vary considerably. What each professional brings to the table will assist you in limiting your potential list of businesses.
Create An Effective List
Next, when you have prepared a list of potential painting professionals, call them and request a list of job sites or images of comparable jobs they've performed in the past for you to review. A qualified and honest specialist will easily provide you with a list of areas to visit or pictures. This will assist you in determining their abilities and whether it matches your needs. They also can answer any other questions you might have discovered while researching your options. A true professional, and one with stability, will put in the time to help you understand your options and any constraints of your job.
Verify Their Credentials
You must initially verify their license and/or accreditations when you've finally decided on a painting professional you would like to discuss your business painting task with. These crucial elements are very important to not only the quality of work they can supply; however, can also validate their level of competence. This confirmation can make or break your decision to hire this painting professional.
Inspect Insurance Coverages
Maybe the most essential component of working with a painting contractor includes insurance coverage. Any credible industrial painting specialist will have existing basic liability and worker's settlement insurance coverage. It's required by law. Do they have insurance? What is covered and what limitations of protection do they keep? The important details of liability in different circumstances should be discussed with your lawyer. It is ultimately your responsibility to ensure the contractor you hire is covered sufficiently for your job. If you didn't carry out due diligence yourself, do not be shocked if a scenario arises and you are not covered. Ask concerns now, not later.
Keep The Good Ones
Finding a skilled and professional painting professional does not have to be difficult. You can likewise contract with them on an as-required basis for the upkeep of your facility as soon as you find a reputable painting contractor to complete your task. When you find a great painting contractor that you like, it is best to keep them around. Keep their number and their card handy to hand out to friends of yours that are searching for a painting company. You can always feel confident that you will steer your friends and colleagues in a positive direction when you refer them to your paint guy.
Conclusion
Not everybody will like everybody. Some painting contractor professionals will be better for other companies. There are plenty of good ones out there, so if you are not happy with the one that you found, look for another.