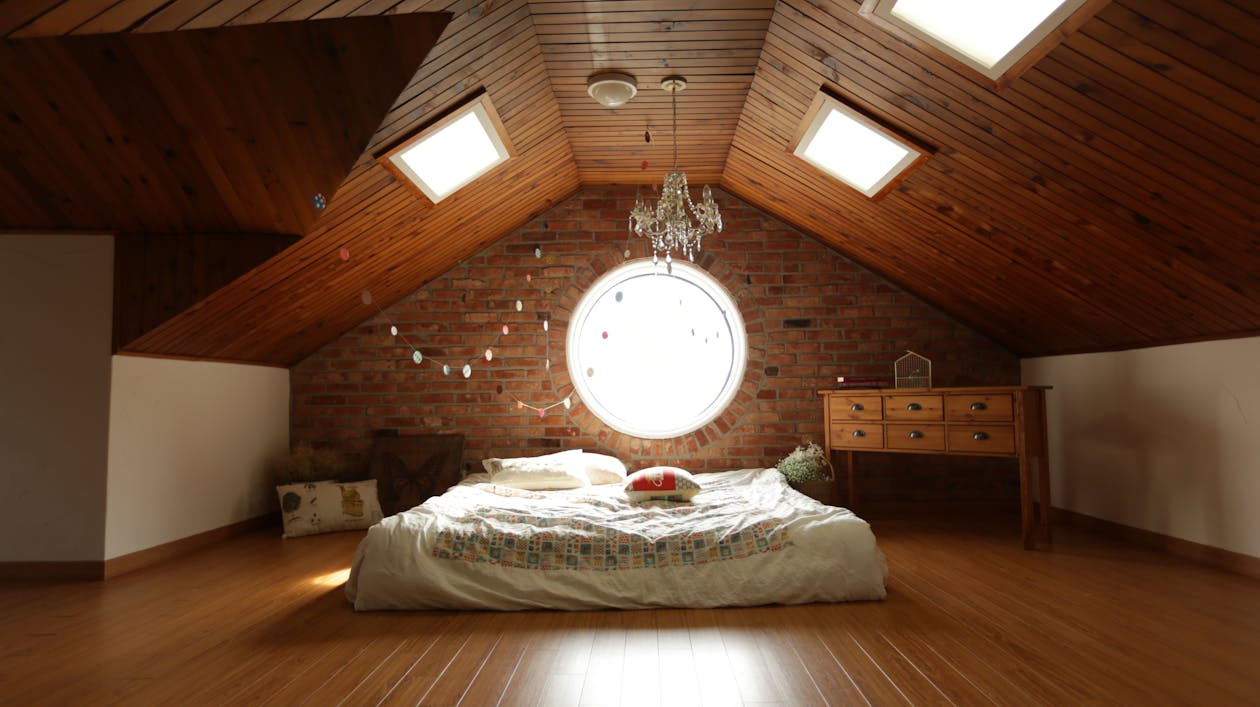 For a lot of us, sooner or later, our homes will begin to feel smaller and slightly more congested, this may be due to your family's size increasing, acquiring more household items or our need for space increasing.
A lot of homeowners may opt to put their homes on the market when they need more space. But there's another alternative that can add valuable space to your home without needing to pick up and move.
Today, we have compiled a list of seven reliable renovations to increase the amount of living space in your home.
Garage Conversion
For many of us living in the suburbs, our garages constitute a significant amount of our underutilized space.
If you want to create an extra bedroom or a personal space, consider converting your garage from housing cars to housing humans.
Have you wished you had your own man-cave, lady-cave, or space where you can retreat to for some private time?
If yes, your garage might be the ideal space for you. You can also set-up a home gym for you and your family in your garage.
Transform Your Attic
Have you ever wished you had one extra bedroom to accommodate your family or host extended family and friends when they visit?
You can transform your attic into a sizable bedroom or a home office. It's advisable that for such transformations, you should consider contacting professionals in home extensions Sydney to evaluate your attics design and structural integrity.
You may be required to contact relevant authorities for more information about attic  constructions.
Flexible Furniture
Our homes often have more than enough space to accommodate our growing needs, but the problem is that we have too many items taking up space in our homes.
Try reimagining your living spaces and investing in furniture pieces that serve multiple purposes. A few examples include foldable chairs, coffee tables, and couches that fit into each other and take up less space.
Patio
One of the many nice things about living in NSW is that because of the climate, we spend a lot of time outdoors.
You might want to consider installing a patio, terrace or even utilize your balcony. Outdoor spaces allow you to spend quality time with family, host guests or even organize cookouts. All these can be done a few steps from your entrance. Make sure your patio is cozy, for example, you can decorate it with wall paintings, here are some ideas on how to do it.
Outdoor Living Spaces
Are you interested in taking full advantage of your property? If you are, you should consider investing in an outdoor living space for your family.
You can decide to convert your yard into a peaceful space with a few garden furniture pieces, or you can invest in a veranda or pergola separated from your building.
When approaching renovation projects, it's in your best interest to contact professionals that deal with home extensions.
Mirrors
If your space feels crowded, an excellent way to make your home appear larger is to use mirrors.
Kitchens are usually among the smallest rooms in most homes, but you can install a couple of strategically placed mirrors to make your kitchen instantly look larger.
Full length mirrors placed around your home go a long way in creating optical illusions that take attention away from your home's size.
Reapproach Storage
As mentioned earlier, your home might look smaller due to clutter. This is because when you put too many unnecessary items into a room, sooner or later, you will run out of space.
Consider donating items that you are holding on to but no longer use. Additionally, it will be in your best interest to reapproach the way you store things.
If you have an underutilized spare room such as an attic, basement or even garage, consider storing many little-used items here to create more space in your home.