Renovations are an excellent method to increase your home's worth and quality of life. Waterproofing is an essential part of any repair or upkeep, but homeowners often overlook it. Make sure you use the right waterproofing company, which will lead to you making a good investment that can prevent you from future difficulties, whether fixing up your basement, renovating your bathroom, or working on your outdoor spaces. This article will discuss the value of waterproofing in house renovations and how it may help you safeguard your most valuable investment.
Water damage protection
Waterproofing is an essential part of any home renovation project because it prevents costly water damage. A leaking roof, fractured foundation, or ill-fitting window can all let water into your home. Dampness is a significant contributor to rot, mold, and the general deterioration of your home's interior. Roof repairs, foundation sealing, and the use of water-resistant materials are all examples of waterproofing techniques that can help you avoid these problems and keep your property secure.
Waterproofing a Basement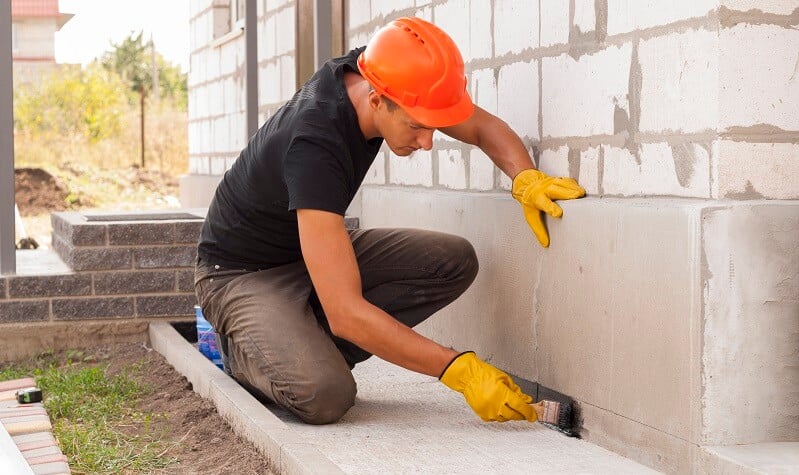 Water seepage into basements is a common problem. Basement flooding due to inadequate waterproofing not only causes property damage but also offers health hazards owing to the spread of mold. A sump pump, waterproof wall coatings, and good drainage are all things to think about when securing your basement. Waterproofing a basement can make it a dry, comfortable place for storage or dwelling.
Waterproofing the Bathroom
Waterproofing is not only in basements and kitchens but also in bathrooms. Leaks and other moisture-related problems are common due to their continual proximity to water. Use drywall, tiles, and grout that can withstand dampness when remodeling your bathroom. Ensure proper sealing of shower stalls and bathtubs to prevent water from seeping into the walls and flooring. A well-waterproofed bathroom will last longer and look better for longer than one that hasn't.
Waterproofing the Kitchen
The kitchen is the hub of most homes and is subject to more moisture and messes than any other room. Kitchen cabinets, countertops, and flooring are all protected from water damage with proper waterproofing. If you want to prevent water damage to the subfloor in your kitchen, install an underlayment that is resistant to water. You may further protect your walls and tiles from water damage by using waterproof sealants on the grout and the backsplash.
Waterproofing your house exterior
Waterproofing isn't just for indoors; it can also protect your outdoor parts and the exterior of your property. Outdoor structures, including decks, patios, and kitchens, must be weatherproof. You can keep water, sun, and temperature changes from ruining your investment by applying a waterproof coating or sealer. This will not only make your outdoor areas last longer, but it will also make them more suitable for socializing and hosting events.
Waterproofing the Roof
In the event of rain or other wet weather, your roof will be the first line of protection. Damage to the inside and an increase in the cost of utilities can result from a leaking roof. Leaks can be avoided using high-quality materials and careful installation during a roofing project. Preventative measures, such as regular maintenance and inspections, can help find and fix problems before they escalate in cost.