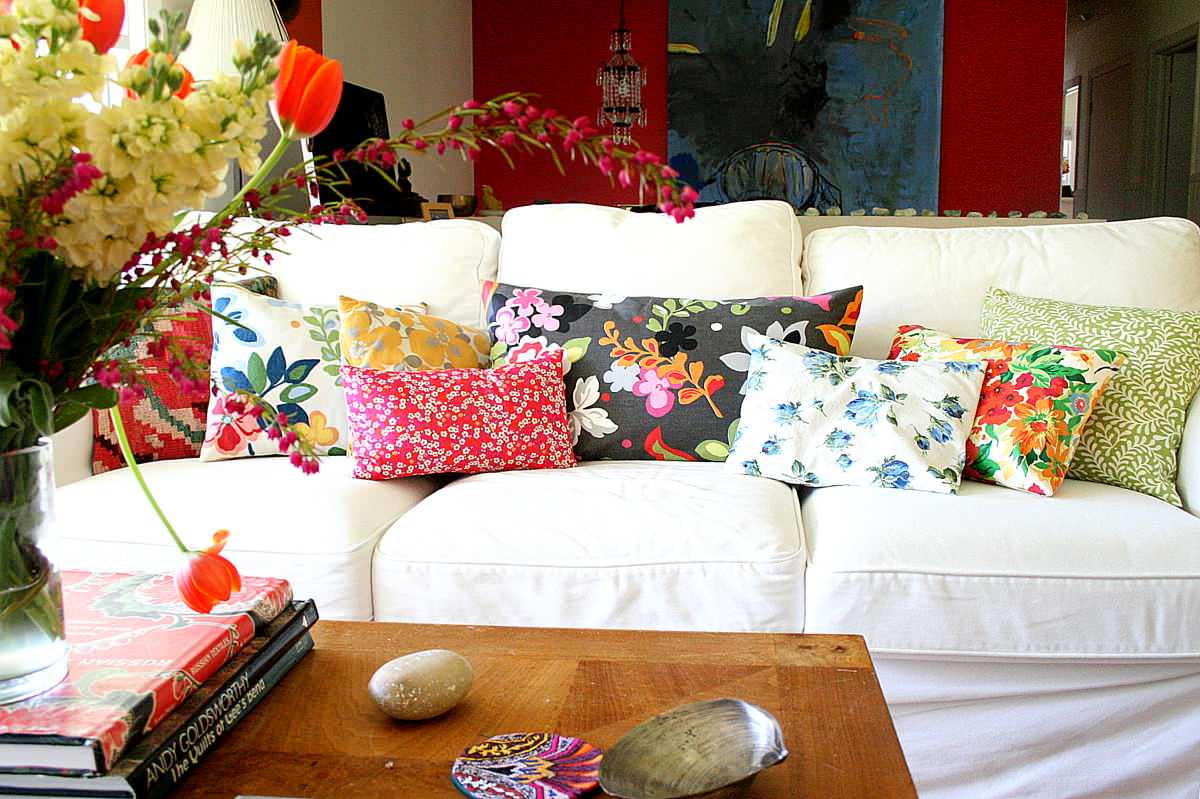 After a tiring day, a comfortable and well-managed room changes the mood when you enter your home. The use of pillows gives a comfortable vibe and enhances its look. Cushions and pillows play an essential role in the world of interior design. If you can use pillows in the right way, it can change the whole game.
If you follow modern designs or go with a vintage style, it is impossible to complete the look without pillows. Do you ever place the pillows everywhere in the room and feel satisfied? This is not enough to keep pillows randomly. Plan things like color combination, fabric type, their placement, etc. Each factor plays an important role. For example, the use of neutral colors for all pillows makes your living room look dull and plain.
Tips to Play Right with Pillows
Here I am sharing some tips to help you change your old interior design to a new one. This is a cheap way but has the power to change the entire appearance of the home.
1. According to the Theme of Room
Before shopping, plan it according to the theme of your room. Analyze which theme you want to follow and what vibe you want to give when someone enters your living room. Light and plain colors make your home look comfy and relaxing, while a selection of bright colors gives an energetic vibe. This is all about vibe of the room that you can set.
The selection of pillows depends on the theme; otherwise, it makes your home look scattered. On the other hand, a well-managed room where everything compliments the theme reflects a complete look and things seem in harmony.
2. Don't Match Colors
Use of matching colors for pillows with sofa or bed blend out, which means just dullness and zero creativity. If you are making the same mistake, it's time to change it by using different color contrasts to make your home lively. Use colors that complement room walls and furniture well. Plain and basic colored furniture need bright colored and printed pillows.
Often people ignore this fact, but this is what can make your home a different place. Few suitable adjustments in pillow placement can make things better. So be creative with pillows by changing colors, patterns, different textures and creating custom pillows.

3. Shadow of Your Personality
Designing your home interior is a perfect opportunity to show a side of your personality. If you are a person who is not highly crazy about trends but loves to keep things in your way. This is the way you can express your personality. For example, if you are a nature lover, adding plants, textured wooden furniture, and floral prints for throw pillows helps you show yourself. In contrast, if you are a person who loves technology and modern things, then the use of the latest furniture along with fresh colors and random prints compliment you best.
Nothing is better than use of true colors of your personality to decorate your sweet home.
4. Floor Sitting Area
Floor sitting is everyone's favourite, with large and medium pillows. It is comfortable, cosy and relaxing. It is the best option for small places like teenagers' rooms and sitting areas. Kids love to play on the floor, and if you want to watch a movie with your friends, then it sounds better with a floor sitting area.
With free space and comfort, a floor sitting area can give an aesthetic look to your home. For this, use a layering technique to layer pillows of different sizes; it adds dimension to your room. Moreover, floor sitting is a traditional thing, so you can follow that theme or go with modern design.
5. Add Texture
Plain fabric works okay, but what if you add a 3D dimension by using different textured fabric. An amazing velvet pillow or an embroidered pillow is something that adds a luxury touch to your living space. In the market, you can find various fabrics that you can use to make decorative pillows. Moreover, for texture, addition of patches and mixing and matching different fabrics, you show your inside artist. You can also find exciting pillow articles on this page.
6. Arrangement of Pillows
The basic rule for pillow arrangement on a sofa is that as pillows move towards the centre of the sofa, their size gets smaller. So if you place a large pillow in the centre, it takes the whole sitting place while a big pillow adds comfort when placed on corners.
Understand beautiful throw pillow arrangements where they fulfil the purpose of comfort and decoration.
7. Layering of Cushions
If you are going to add cushions to your bedroom, living room or drawing-room, keep one thing in mind: how many pillows you should add. In the case of a small bed, you add a massive number of pillows. It does not look good. But if you precisely analyze the size of the furniture, it helps you find the number of pillows you need and the perfect size you want.
Two pillows are enough for a single sofa seat, a big pillow and a smaller one to add layers. Layering one plain and a printed pillow compliment right, but pillows of two different colors also work well. Click here to check out trending designs and custom shaped pillows.
8. Right Size of Pillows
The primary purpose of a pillow is to add comfort then make your place look good. But if it only looks good but makes your furniture uncomfortable, it is a waste of money. This situation happens when you use a massive piece of pillow or extremely small. Balance is important for everything. Analyze the size you need and decide before purchase. 50cm×50cm is the right size of pillow for an average size couch.
If you are skilled enough to do creative things, then there is no doubt that with the help of pillows, you can change the whole look of your home. However, in case you don't know things correctly, then use these tips to learn them. Practice improves everything, so try them and design a beautiful home for your family.